Making
Arrangements
shouldn't be
that tough.
Ever had long conversations and ended up staying in? With Midddle, this will no longer be an issue.
Up for a beer?
I can't, need to get up early tomorrow
Okay, one won't hurt. Where to?
Don't know, where are you?
How about Tarantino's?
Woah, that's at the other end of town. Something in Mitte maybe?
Mein Haus am See?
I don't like their music, but it's okay.
When?
•••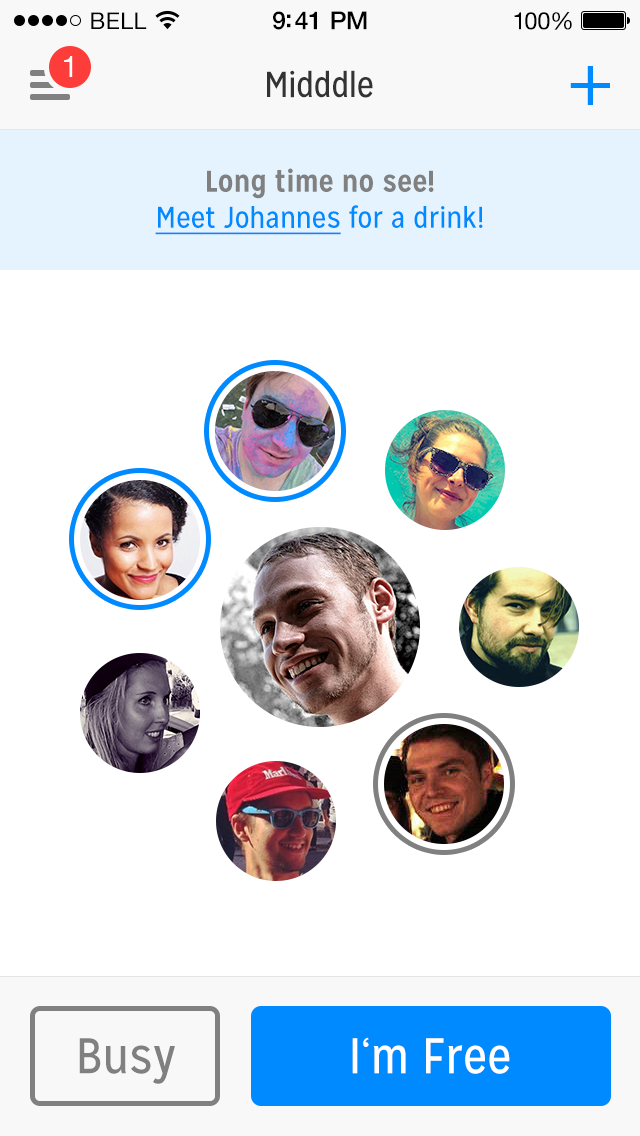 Tell your friends
if you're free
How many of your 500 Facebook contacts would you ask out for a beer? Midddle is only for your best friends.
Where to go?
Midddle knows!
The unique HalfwayThere-algorithm will not only suggest you the closest place for both of you, but also keeps track of your favourites.
Wanna be cooler than your friends?
Sign up for Pre-Launch!
Midddle is a project by Thanksalot
Made in Berlin
2014